Moncton Flyers Win Monctonian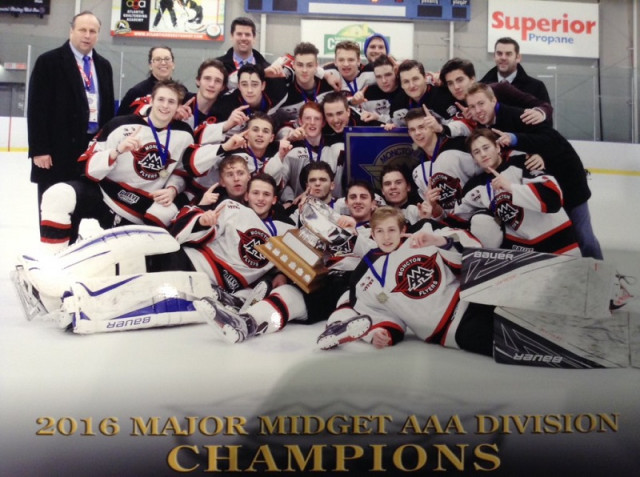 Monday November 21, 2016
The Moncton Rallye Motors Flyers ran the table on the weekend, going 6-0 en route to hoisting the championship on Sunday in Moncton.
The Flyers were dominant all weekend as they outscored opponents 21-6 in their run to the championship. In the final game they jumped out to a lead early and defeated the Cole Harbour Wolfpack 5-1 to claim the title.
They also knocked off Miramichi 3-0 in their semi-final and the Western Kings 6-2 in the quarters after winning their preliminary round pool.
Did you like this article? Share it!
x
Term of use Shark Media & Sport
The content of this site is private and purely informative. The rights of a visitor to this site cannot, therefore, be derived from the content of this website. This website is operated by and was created by SHARK MEDIA & SPORT. The data contained within this website are the intellectual property of and are copyright-protected. The data herein cannot be copied or reproduced without the prior consent of or SHARK MEDIA & SPORT, other than in contexts requiring on-line searches. However, you may print out entire pages of this site for personal use. For further information about the use of this site, please communicate with SHARK MEDIA & SPORT.